About Us
PKF Capital Markets (Seychelles) Limited ("PKF Capital") is a licensed Securities Dealer (license number SD001), a licensed Seychelles Fund Administrator (license number FA007), a member of the Seychelles Stock Exchange MERJ and a registered Sponsor Advisor to listed companies and those wishing to list on the exchange.
As a diversified financial services business, PKF Capital provides a comprehensive range of financial products and services including corporate finance, sponsor advisor, private wealth management and securities broking services to institutions and private clients.
PKF Capital provides a one stop shop for its clients to optimize their business activities and investments globally, including faciliating access to global markets.
---
Head Office
104 First Floor, Waterside Property,
Eden Island, Mahé
Republic of Seychelles
Office: +248 434 6770
Email: support@pkf.sc
---
Management Team
The team at PKF Capital was instrumental in establishing the Seychelles Stock Exchange MERJ. We have an unsurpassed understanding of the Exchange, its rules and workings. The company was one of the founder members.
The company was founded in 2011 by Ed Tuohy and Dan Carter. Nico Ackermann joined the company at the beginning of 2014.
The company prides itself on delivering high quality services and products in a professional and transparent manner by people who have been there and done it themselves.
---
Nico Ackermann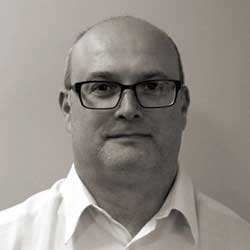 Nico started his career as an article clerk at PKF (then Fisher Hoffman Stride) in Cape Town in 1995. After completing his articles he remained on at the firm as a senior audit manager. During this time he was involved in numerous listings. Nico gained in-depth experience in governance and consulted on many transactions within the listed environment. He left the firm in 2004 to join a listed venture capital holding company as the group financial director.
After leaving the listed environment Nico ran his own consulting company specialising in governance and sustainable strategy development and implementation.
Most recently Nico was director of Capital Markets in Corporate Finance at Grant Thornton where, among other things, he consulted on the formation of the Seychelles stock exchange and was a key member of the team that wrote the listing requirements.
Nico has extensive experience across multiple industries including: property, packaging, biotech, agriculture, financial services and mining. He has served as executive and non-executive director of both listed and unlisted public and private companies.
When dealing with new applicants to list and with existing listed clients Nico can draw on his years of experience on both sides of this relationship.
---
Daniel Carter
Daniel joined Goldman Sachs investment bank in London as a graduate in 1997. Starting out on the ''sell'' side of the bank he moved across to the "buy" side where he joined the European Active Equity group as part of Goldman Sachs Asset Management. In 2003, Daniel left London for Cape Town, South Africa and formed a venture capital consulting business with colleagues. He went on to consult to international businesses looking to enter the South African and Sub-Saharan market across different sectors, although maintained a bias towards financial services throughout.
Since arriving in South Africa he has been involved in the establishment and growth of a number of ventures as both stakeholder and investor spanning: securitisation, quantitative asset management, hedge fund, derivatives broking, trading technology and professional education. After starting his career in banking Daniel specialises in business strategy and capital raising for small to medium sized businesses as well as wealth management and investment strategies for high net worth clients.
---
Regulation & Licensing
PKF Capital is a licensed Securities Dealer with the Financial Services Authority (FSA) of Seychelles, license number SD001
PKF Capital is a licensed Seychelles Fund Administrator with the Financial Services Authority (FSA) of Seychelles, license number FA007
Established in 2011, PKF Capital operates from Seychelles
Client funds are held with ABSA Bank (Seychelles) Ltd in a segregated trust account